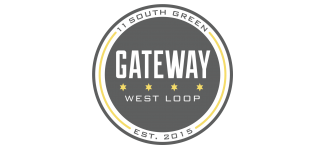 Resident Reviews
Very nice
|

Recommended: Yes
Amazing place to live |Recommended: YesBest place to live in the West Loop Location is perfect for my needs.
It suits my needs perfectly.|Recommended: YesDoor people are very welcoming. The lobby is inviting. The units are nice.There is a nice vibe about the building.
Very clean and friendly. |Recommended: YesVery dog friendly
A great place to live |Recommended: YesThe location is great, the staff are very friendly and the building events and work out classes are excellent
High-quality, clean, welcoming, fun, great location|Recommended: YesI have really enjoyed living here the past 7 months. Our unit is great, the staff especially Rob is great, and the amenities are great. I particularly liked the free yoga on Mondays even though I was only able to make it a few times. Keep up the good work
Great|Recommended: YesGreat building in an amazing location
Clean, modern, friendly, amazing neighborhood, dog friendly, best staff, updated apts., and feels like home.|Recommended: YesI absolutely love it I feel like i'm walking into a boutique hotel everyday when I come home from work. The staff is so friendly and maintaince is amazing. I honestly don't have one complaint. I love it so much I just resigned my lease. I have lived in Chicago for 15yrs and hands down this is my favorite building I have lived in so far.
Great building, great location.|Recommended: YesThe location is everything - down the street from great restaurants, grocery stores aplenty, and shopping.
Great location in West Loop|Recommended: YesWe have been living here since June 2016 and have had a great experience so far. Amenities are new taken care of, maintenance is prompt, and front desk staff are friendly.
Comfortable living and good services|Recommended: YesConvenient location, great facilities, comfortable living and good services from staff.
The property is amazing with great staff, units, and amenities|Recommended: YesGreat views, staff and units amenities.
Exceptional Staff, Value Service with the best location in the West Loop |Recommended: YesIf someone were to ask me what it is like living here I would preface with the fact that I moved here directly from midtown Manhattan and could not be happier with my decision. Proximity to the hottest restauarants, bars and happenings can't be beat, coupled with the great young-family benefits our pool, parks, farmers markets, daycare makes the decision to move to the Gateway West Loop a no brainer. The staff here is amazing too. From Lawrence, who knows your name and greets you everytime you walk through the doors, to Jasmine, a caring, compassionate management professional, we are just blown away with the attention to detail and overall great management of the Gateway. There is one issue though, that should not go unmentioned. Optical Communities DirecTv is a required internet TV provider here and they are the absolute worst when it comes to quality of product, service, and support. I understand how the management group walked into this partnership building was previously owned by Lennar however we constantly have internet issues, the support is unwilling to assist, and satellite TV hasn't been relevant since 1995. I dont want to dimish the impact of the building's quality and value, but we are hoping that Optical communities gets the boot and Lincoln Management can bring in another provider of internet TV services. Overall, we are so glad to have chosen to live at the Gateway This is a great community at a great value and I couldn't have asked for anything more
Review|Recommended: YesI don't use parking so can't really rank that
Great location, quality of apartments and professionalism of staff.|Recommended: YesWest loop is great - as is everything about this community
The views and opinions expressed herein are solely those of the original authors and other contributors. These views do not reflect the views of Gateway West Loop, its owners, managers, agents, employees or content providers. No representation or warranty, express or implied, is made or given by Gateway West Loop, its owners, managers, agents, employees or content providers regarding safety, accuracy, completeness or suitability of the information or material expressed herein for any particular purpose